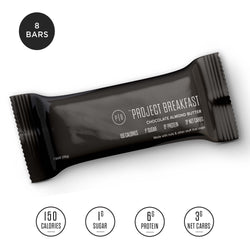 PROJECT BREAKFAST
Breakfast Bars
Project Breakfast Drinks have a new sidekick - introducing the Project Breakfast Bar. Keto, vegan and packed with protein, it is the perfect boost mid morning or mid afternoon! 
✓ Keto Friendly / Low Carb (3G Net Carbs)
✓ Plant Based
✓ 6G protein

8 bars for $20 ($2.50 per bar)
KEY INGREDIENTS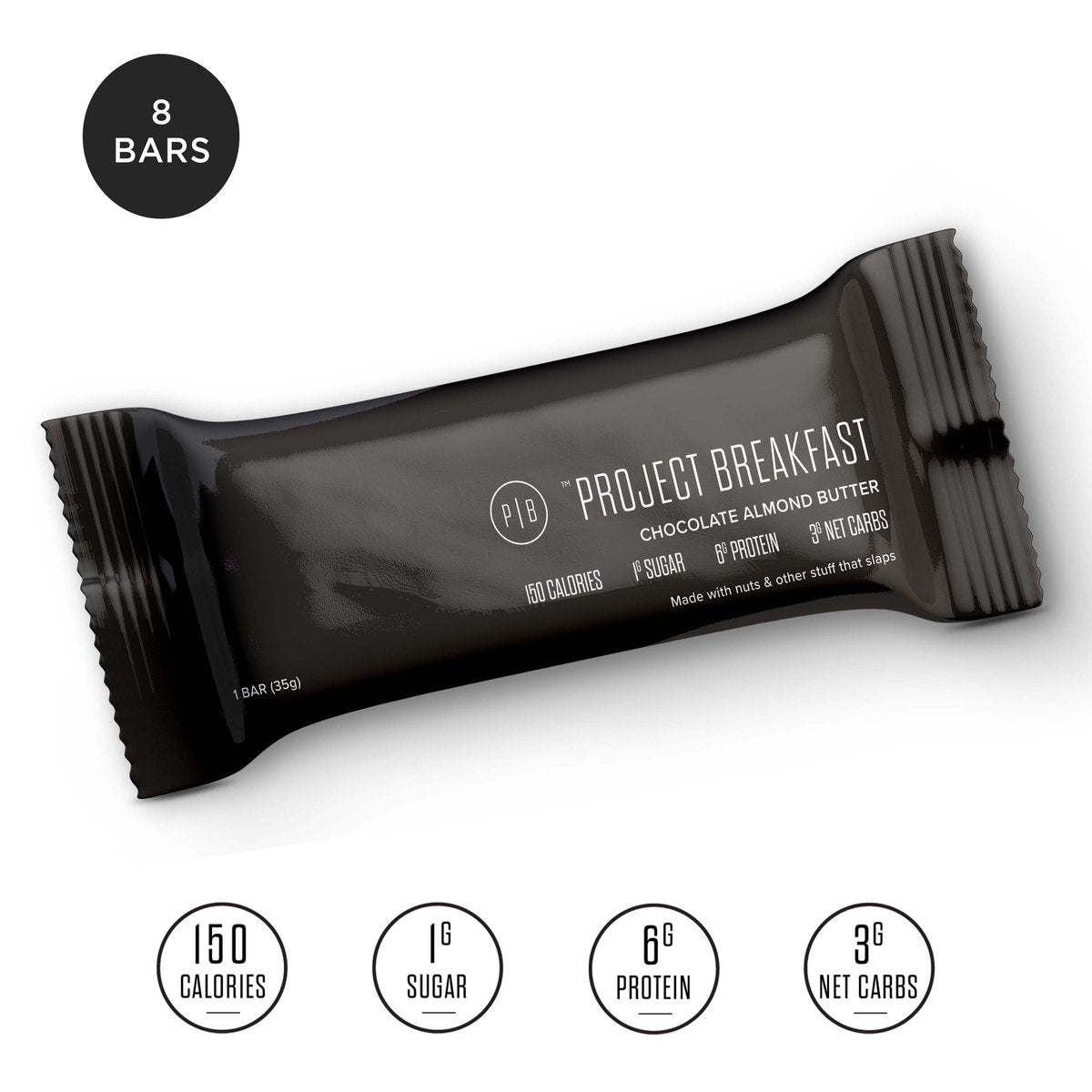 MORNING CHOCOLATE
INGREDIENTS
Almonds
Almonds contain fiber, healthy fats, protein, magnesium and vitamin E, which reduce blood pressure and lower cholesterol levels.
Pea Protein
Pea protein is both hypoallergenic, vegan, and more importantly a great source of iron for heart health and strong bones.
NUTRITION FACTS
| | |
| --- | --- |
| Servings size | 1 bar |
| Calories | 150 |
| Total Fat | 6g |
| Trans Fat | 0 |
| Cholesterol | 0 |
| Sodium | 65mg |
| Total Carbohydrates | 11g |
| Dietary Fiber | 8g |
| Total Sugars (No added) | 1g |
| Net Carbohydrates | 3g |
| Protein | 6g |
Ingredients
Almonds, Inulin, Sugar-free Chocolate (Erythritol, Soy Lecithin, Sunflower Lechitn, Vanilla Extract, Stevia Extract), Coconut, Pea Protein Crisps, Chia Seeds, Almond Butter, Fava Bean Protein, Coconut Oil, Allulose, Cocoa Powder, Salt, Chocolate Extract
ALLERGENS: Almonds, Coconut, Soy