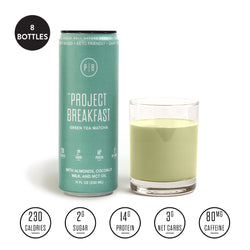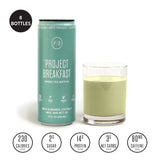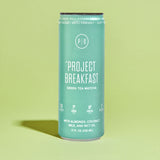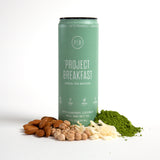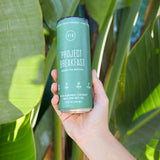 PROJECT BREAKFAST
Green Tea Matcha
We are changing the breakfast game. We've created a beverage packed with almonds, coconut milk, caffeine, and MCT oil to give you the energy and nutrition you need to start your day. High in protein, low in net carbs, super convenient and tasty. Now you'll never have a reason to skip the most important meal of the day. 
✓ Keto Friendly / Low Carb (3G Net Carbs)
✓ Plant Based
✓ High Protein (14G)
✓ 80mg of caffeine = 1 cup of coffee
What's Inside
a high protein, low net carb way to start your day.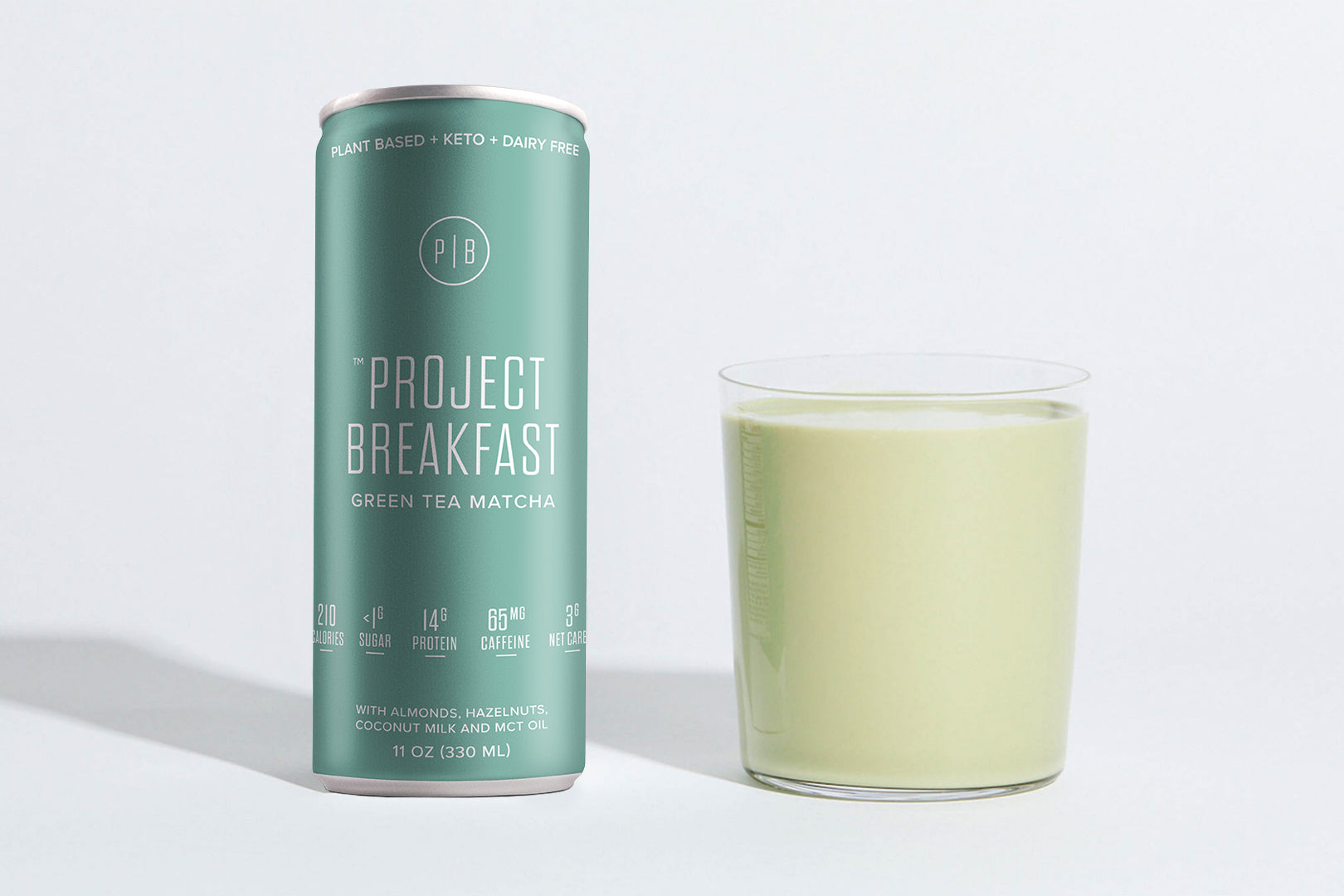 KEY INGREDIENTS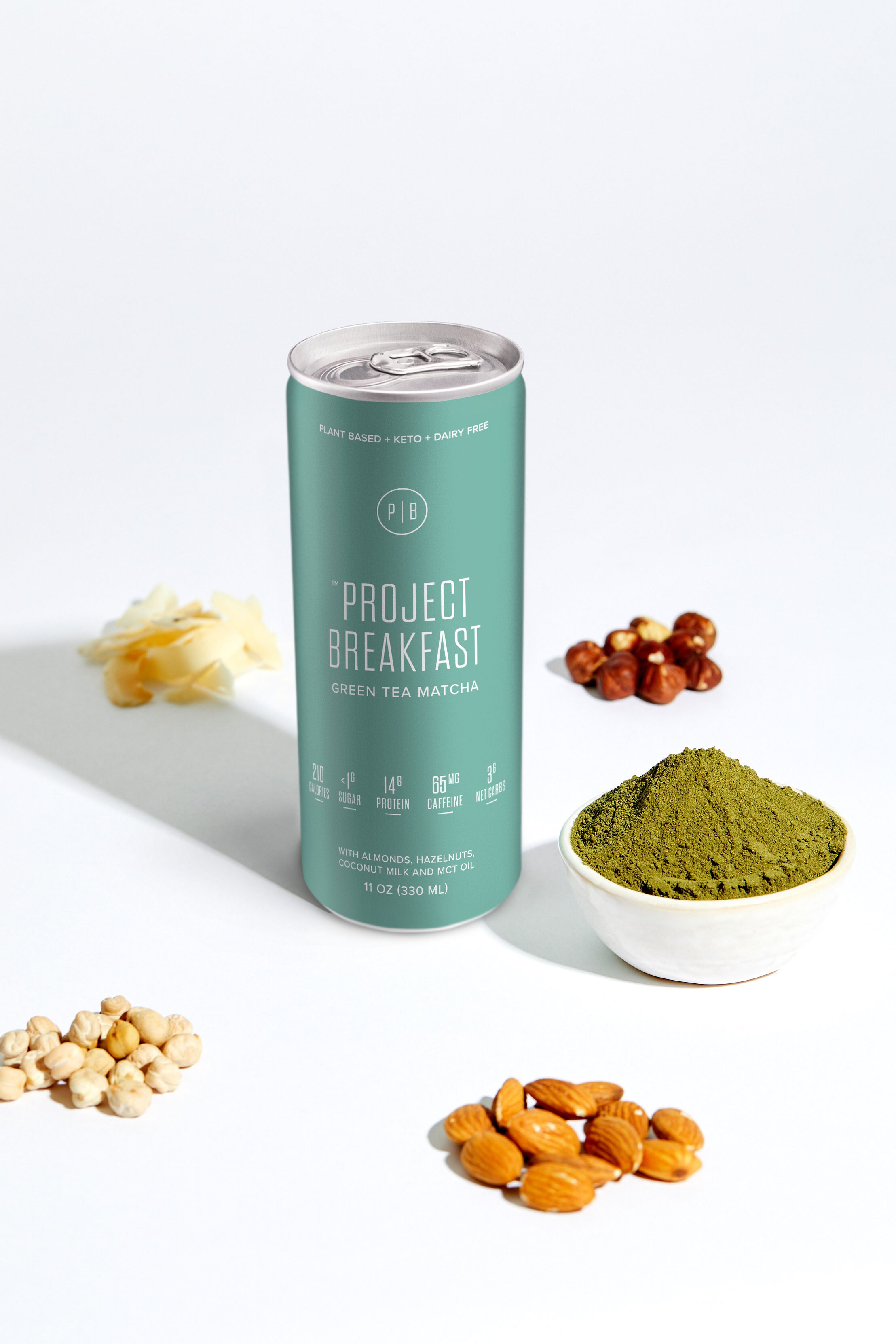 GREEN TEA MATCHA
INGREDIENTS
Almonds
Almonds contain fiber, healthy fats, protein, magnesium and vitamin E, which reduce blood pressure and lower cholesterol levels.
Coconut Milk
Coconut is high in energizing fats and iron, which boosts fat burning and lowers the risk of heart disease.
Pea Protein
Pea protein is both hypoallergenic, vegan, and more importantly a great source of iron for heart health and strong bones.
MCT Oil
This keto oil promotes mental clarity and sharpness.
Matcha Tea
Matcha green tea has 137 more antioxidants than regularly brewed green tea. It burns calories, calms the mind, and aids concentration.
Other ingredients: Allulose, Monk Fruit Extract, Gum Acacia, Sodium Bicarbonate
NUTRITION FACTS
| | |
| --- | --- |
| Servings per Container: 11oz  | 1 |
| Calories | 230 |
| Total Fat | 16g |
| Trans Fat | 0 |
| Cholesterol | 0 |
| Sodium | 265mg |
| Total Carbohydrates | 15g |
| Dietary Fiber | 3g |
| Allulose | 9g |
| Total Sugars (0g added) | 2g |
| Net Carbs | 3g |
| Protein | 14g |
Customer Reviews